Phone:+91-22-6703000 / +91-22-6705000
Email: enquiry@sahanagroup.com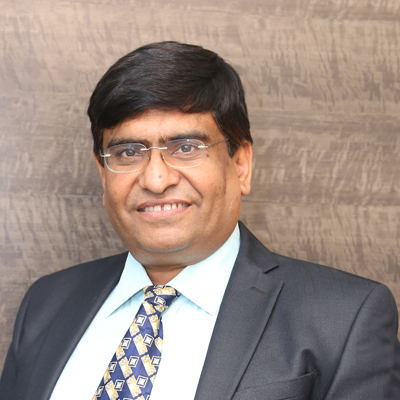 Ramji Agiwal
CFO
Ramji Agiwal a Chartered Accountant, is the chief financial officer (CFO) at Sahana Group of Companies and manages a wide range of financial and commercial functions for the group including a mix of Finance, Commerce, Investor Management, Mergers and Acquisition and taxation etc. His experience in a wide range of roles within the finance function helps Sahana Group to be prepared for the future challenges of Finance.

Ramji Agiwal has worked across a diverse range of Industries. He is highly accomplished and result-driven senior finance management professional with experience in finance and operations management in various business segments viz. manufacturing, Oil & Gas, Consumer durable and Infrastructure. He has demonstrated ability of fund raising, streamlining business operations to drive growth, increasing efficiency and bottom-line. His forte is developing and implementing financial controls & process in addition to productivity improvement and change management. He has excellent communication and interpersonal skills.

Ramji emphasizes in developing leadership skills and is proactively building the next generation of the finance team. He says - "It is almost impossible for a CFO to be an expert in the complete range of activities under his or her control, especially when IT, outsourcing, and other functions are added to the CFO's profile. Finance leaders must therefore be highly adept at building and leading effective teams around them".

Ramji seeks to build relationships with a wide range of stakeholders including banks, equity and investors, regulators, consultants and rating agencies, analysts and the media to build and enhance value for the Group and its companies.

The group has intertwined finance and technology to ensure innovation in Finance. The group under Ramji's leadership uses data analysis and seeks new ways to use technology to speed up processes, build an ever-growing capability, and eliminate wasteful and cost- heavy practices. e.g. technology at Sahana Group has created new ways to manage pricing, sales, customer service, margin improvement strategies and operational processes to reduce company costs and free up resources for more profitable endeavours. Ramji's industry and market deep insights help him empower the team to think outside the two dimensional box of volume and cost.

Hailing from rural Rajasthan, he started his career with Thakur Vednath & Co, Delhi (A Chartered Accountancy firm) since 1996. Since then he has worked with several prestigious enterprises including Aditya Birla Group, Gujarat Pipavav Port, Bajaj Electricals , Reliance Industries Ltd and Polycab Wires before joining Sahana.

Ramji also heads the Human Resources division at Sahana and is constantly seen motivating people to achieve a healthy work-life balance.