Phone:+91-22-6703000 / +91-22-6705000
Email: enquiry@sahanagroup.com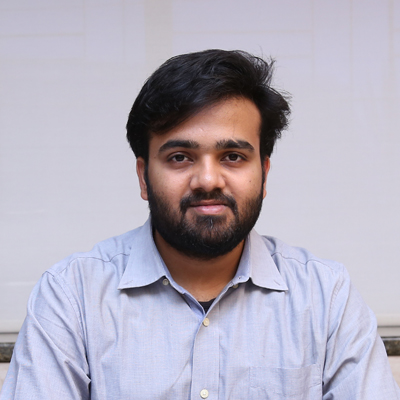 Rohan Sanjhania
VICE PRESIDENT - IT
Rohan Sanjhania is a technical geek and is Vice President - IT at Sahana Group of Companies. Rohan inherited a chronically dysfunctional and insanely challenging IT infrastructure coupled with the exponential growth of the group over the last decade. Rohan's first priority was to ensure that there is a proper description of IT and its services that would be available to the group internally and externally. He built a centralized inventory of IT assets, vendor contracts, and created an IT document on how IT would support business operations going forward.

Rohan has implemented innovative information systems across the Group to enable Business Transformation. In the past two years, Rohan has redefined the Group's Information Technology Strategy to help synergise business across Group companies. Rohan's is hard-nosed as far as creating business value through technology is concerned besides ensuring technology systems and procedures lead to outcomes in line with the group's business goals and objectives.

"I hate inefficiency," says Rohan. "When a situation is presented to me with opportunities to gain efficiencies, it gets me thinking laterally."

Rohan's focus on information security led him to implement an enterprise wide information technology architecture and seamless collaborative systems. This helped the enterprise to implement stringent project delivery schedules and added governance for project management. Rohan ensured that redundant work performed by cross-functional teams was eliminated thereby ensuring more visibility into the overall group performance in real-time.

Rohan is a big proponent of Green Information Technology (IT) and sustainability. He has successfully implemented an IT Centre of Excellence within the group to ensure business and technology deliver consistently.

Rohan is passionate about Gadgets, Toys, Coffee, Cricket and Ethical Hacking. He has participated in online multi-player games competitions and has won these competitions several times.

Besides technology as his bazooka, Rohan is involved in Strategic planning, Software development management, Project management, Network and relationship building, and Change management. The Group relies on Rohan's business and financial acumen.

Company goals are paramount because only those in tune with the hi-tech needs of customers will see positive growth numbers. Rohan is a crucial part of Sahana Group's digital transformation and represents IT function on various boards of Business Verticals, HR, Finance, M&A, Learning and Audit Committees.