Phone:+91-22-6703000 / +91-22-6705000
Email: enquiry@sahanagroup.com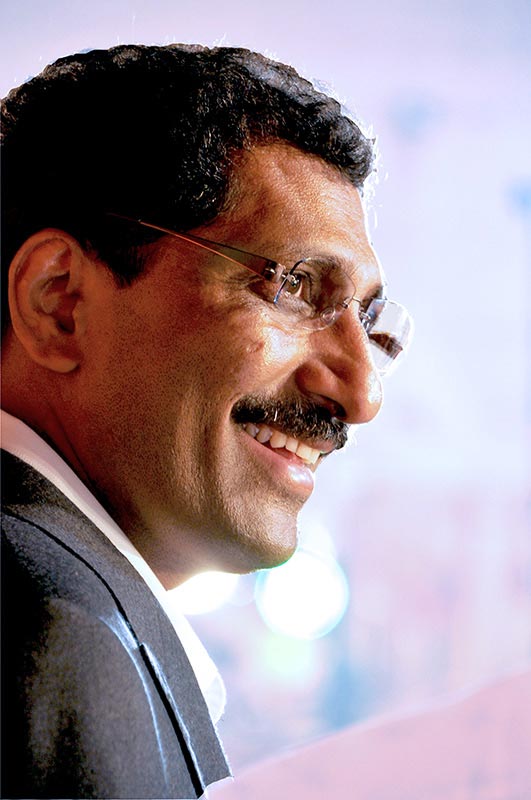 "Change comes slowly"
-- MR. SUDHAKAR SHETTY
"Change comes slowly" says Mr. Sudhakar Shetty, a sustainable and social builder working on the development of healthy environments and communities. Which is why he has spent more than 30 years committedly working on urban, rural, and slum rehabilitation projects throughout Maharashtra and beyond. In particular, he has been focusing on improving the living environments of underprivileged people, understanding that environment and hygiene play a key and often overlooked role in health. His advice is simple - "Let's build healthy homes - Nothing is more valuable than health. Health will bring in happiness and wealth".
An environmentalist and a philanthropist, Mr. Sudhakar Shetty has adopted a village in Maharashtra to help the underserved people progress in life. He has been working tirelessly to provide hygienic sanitation, provide electricity and clean water to the underserved rural communities. Above all, he focusses on engaging these communities to help themselves - and to pass on their skills to others. In this way, a virtuous circle of fighting poverty and a sense of pride takes shape.
Since 2004, with Mr. Shetty's leadership, Sahana Group has expanded beyond Real Estate and established presence in Media, Aviation, and Hospitality Sector. In over just a decade Sahana Group has built 6500 houses across Maharashtra and has plans to build another 4000 houses in the next two years.