Phone:+91-22-6703000 / +91-22-6705000
Email: enquiry@sahanagroup.com
A PARTNER YOU CAN TRUST
No matter what, a set of core values guide our decisions every day, Integrity, Safety, and Respect. Each of these underwrites every aspect of our business. They are an essential part of who we are, and what we promise to you. We say, "When our partners succeed, we succeed".

Sahana Group has forged partnerships and alliances with some of the leading and recognized brands. Sahana Group attracts partners due to its professional work ethic, expertise, experience and a proven track record.
---
SAHANA EXPERIENCE
We don't create properties, We create experience.
We create spaces that enable extraordinary things to happen. We value our longstanding partners, suppliers and contribution they make. Through strong and enduring relationships with our partners and having established a number of strategic assets, we are able to work on mutually beneficial opportunities. We have forged links with local communities and have developed robust pipeline of project ensuring sustainable long term income and value creation. Our business lines share one goal: to satisfy changing needs and desires through real estate. Our extensive experience helps us anticipate and satisfy these needs in order to enrich the customer experience.

We achieve capital efficiency through disciplined use of capital to maximise risk-adjusted returns and by maintaining a balance of risk in development exposure and financial leverage. We have created options within our portfolio for future development, focusing on mixed use space while our commercial experience and broad range of insights gained over the years help us manage our finances with mix of maturities. Our strong balance sheet enables us to fund developments when the time is right on a risk managed basis. Our partners get access to high quality projects and Sahana Group's expertise, while managing risk.
---
OPERATIONAL EXPERTISE
3600 Vision of Real Estate.
Our expertise extends along the entire value chain of a real-estate project: from design, through technical development, to asset and property management. Our goal is to listen, collaborate and serve the customers' real estate needs. The Group is uniquely positioned to deliver the flexible and innovative environment its partners need to grow and expand to new markets around the world. We take the time to listen to you regarding your goals and needs. With a rich history of innovation, the Group offers partnership opportunities that optimise income streams across every category, including luxury real estate, entertainment, lifestyle and leisure. The best brands have partnered with the Group to launch first-to-market concepts in India.

Sahana Group offers local expertise and reach across all property types. Whether your objectives are reducing costs, increasing operating efficiencies, stronger budgeting and business support, strategic planning, Sahana Group will be your business enabler. With specific knowledge about the factors that impact various properties such as market demographics, competitive property information, occupancy break-even analysis, amenity assessments, and more, Sahana Group understands how to add value across the property spectrum and bring the highest value proposition to our partners.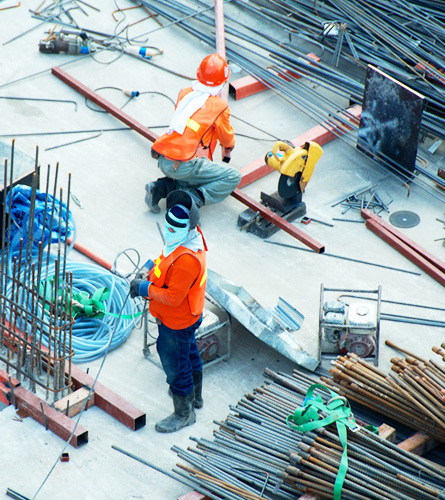 ---
We create significant value through:
Market Research & Risk Management
Asset Evaluation, Acquisition and Management
Earnings Initiatives for Real Estate owned by PE Firms, Corporations, and Government bodies
Branding and Marketing Strategies for Complex, Underutilized, and stressed Real Estate Assets.
Increased Operating Efficiencies and Margins
Strategic Portfolio Planning
Driving Economic Development and Job Creation for Municipalities and Governments through Creative RE Strategies.
Valuation and Market Insights on all types of land, commercial, industrial, residential, and institutional properties on a national level
---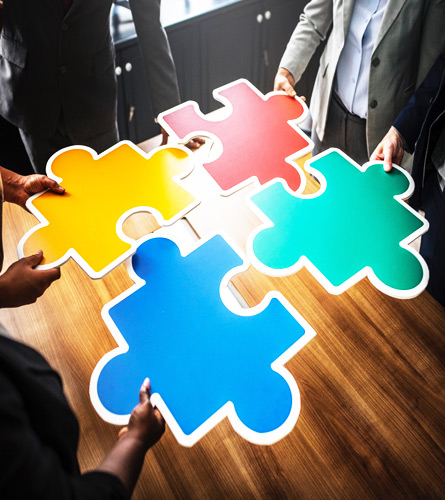 TEAM and CULTURE
Focused on creating a culture that encourages innovation and inclusion.
We create value for our stakeholders by combining broad experience and deep insights to pursue the future. We take a systematic approach to value creation by understanding the challenges and delivering innovations to ensure we deliver time and again. Our deep understanding of the markets and our commitment to communities and co-creation, are core to our business and truly differentiate us.

We have a culture focused on partner's and client's interests. Ethical standards, teamwork, and creativity always come first. People, capital and reputation are our assets. Our continued success is governed by an unwavering adherence to this standard. We have a young and well-integrated workforce that strives for excellence and innovates for passion. The leadership team adopts a division of responsibilities indicating the functional and business areas monitored and reviewed by the individual members. The collaborative working environment helps us share knowledge and expertise to promote a diverse and inclusive culture. Our team pursues diverse interests as they seek to make a difference. They work every day to build businesses with a mission of "Supporting Better Living".
---
Kindly Fill The Form Below