Phone:+91-22-6703000 / +91-22-6705000
Email: enquiry@sahanagroup.com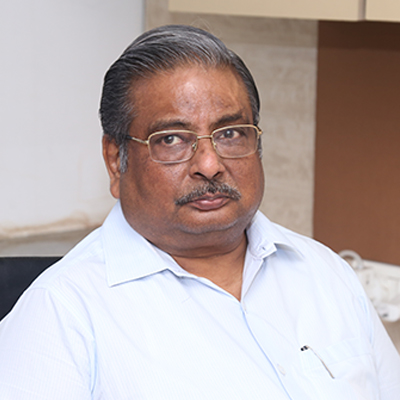 Dayaram Kedia
CEO
Mr. Dayaram Kedia is the Chief Executive Officer of the Sahana Group and serves on various Boards of the Group companies as a Director. He joined the Sahana Group in 2009.

Mr. Kedia has over 36 years of hands-on experience and has worked across a spectrum of companies including; The Birla Group, Large Export houses, Oil Refining and Vanaspati Manufacturers, Toiletries manufacturers, Wellspun Ltd in various capacities. Mr. Kedia is a dynamic and results-oriented person with a proven track record of revitalising companies to their fullest potential. He overcomes complex business challenges and makes high-stake decisions using experience-backed judgement, strong work ethic and irreproachable integrity.

Characterised as a visionary, strategist and a tactician, he has delivered extra-ordinary results in growth, revenue, operational performance and profits across the group companies. Mr. Kedia delivers mission critical results and is driven by visceral "hard-wired" need to strategise and innovate. Mr. Kedia hates the words - "It can't be done". He is gifted with determination, vision and skills needed for high-level revenue building strategies.

Mr. Kedia's strong orientation in operations and finance helps the group to stay ahead of the curve. He actively participates in high-level initiatives including infrastructure, design, process engineering, sales & marketing; besides he is an expert in turnaround management and reorganisation. As an innovative leader and an investor he uses his instincts, knowledge, judgement and timing to succeed no matter how tough the deal.

Mr. Kedia motivates, mentors and leads Sahana Group's talented people. He lives the Sahana culture and leads by example. He also directs cross-functional teams using his interactive and inspiring leadership to ensure people put in their 100?forts and are naturally loyal to the group and its ideologies.

At Sahana, Mr. Kedia delivers excellent financial and fiscal planning and control to ensure corporate governance of the highest standard, risk management and procedural compliances.