Phone:+91-22-6703000 / +91-22-6705000
Email: enquiry@sahanagroup.com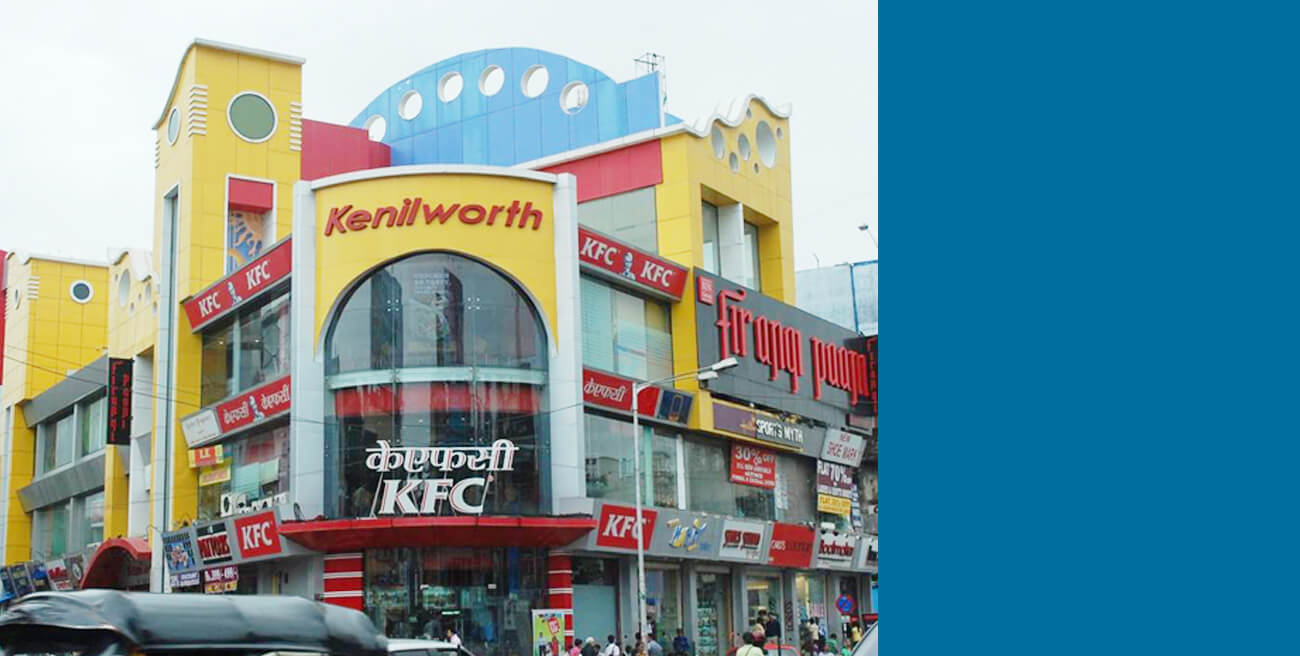 Kenilworth Mall is centred at the heart of Bandra West, a bustling suburb, which is home to several celebrities and high-net individuals. The mall features a ground + 3 floor layout, along with a double basement dedicated to car parking and servicing. One of its key amenities is the car elevator. Furthermore, one can find an array of restaurants occupied by numerous footfalls in this busy mall.